Family-Friendly Getaways: Fun-filled Destinations for Kids and Parents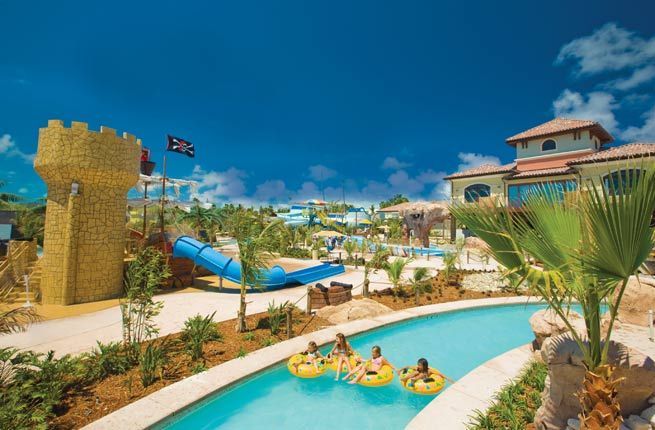 Planning a vacation that caters to both kids and parents can be a challenge, but there are plenty of family-friendly getaways available that provide fun-filled experiences for everyone involved. From thrilling theme parks to tranquil outdoor adventures, these destinations offer the perfect balance between entertainment and relaxation. So, pack your bags and get ready for a memorable vacation where family bonds are strengthened and cherished moments are created.
Theme Park Extravaganza
No family-friendly getaway list would be complete without mentioning theme parks. These adrenaline-pumping attractions offer a variety of rides and shows that will keep the whole family entertained for days. Destinations like Disneyland in California, Walt Disney World in Florida, and Universal Studios in Orlando are popular choices, providing an immersive experience where kids can meet their favorite characters and enjoy thrilling attractions. The excitement and wonder found within these parks make them ideal for creating lasting memories.
Beach Retreats
Beach retreats are perfect for families seeking both relaxation and adventure. Beautiful coastlines with golden sand and crystal-clear waters create a natural playground for kids. Building sandcastles, swimming, and playing beach games are just a few activities that everyone can enjoy together. Destinations like Cancun in Mexico, Maldives, and Hawaii offer not only stunning beaches but also a selection of family-friendly resorts that provide exceptional amenities and activities, such as snorkeling, kayaking, and even children's clubs for supervised fun.
Nature Escapes
For families who love the great outdoors, a nature escape is an excellent choice. National parks, with their breathtaking landscapes and diverse wildlife, provide an opportunity for kids to learn and explore. Destinations like Yellowstone National Park, Grand Canyon National Park, and Banff National Park offer guided hikes, wildlife spotting, and educational programs specifically tailored for families. Camping adventures or cabin rentals within these parks can bring the whole family closer to nature while enjoying the tranquility and peacefulness it provides.
Cultural Immersion
Exploring new cultures and historical sites can be an enriching experience for both kids and parents alike. European cities like Rome, Paris, and London are filled with iconic landmarks, museums, and art galleries that offer a glimpse into the past. Learning about different cultures, tasting new cuisines, and visiting famous monuments can broaden children's horizons and create lifelong memories. Family-friendly guided tours and interactive museum exhibits make these cultural getaways educational and enjoyable for all.
Conclusion
When it comes to family-friendly getaways, there is an abundance of destinations that cater to the interests of both kids and parents. Whether you choose to experience the thrill of a theme park, relax on a beautiful beach, immerse yourself in nature, or explore a different culture, the possibilities are endless. These fun-filled adventures not only provide entertainment but also strengthen family bonds and create cherished memories that will last a lifetime.